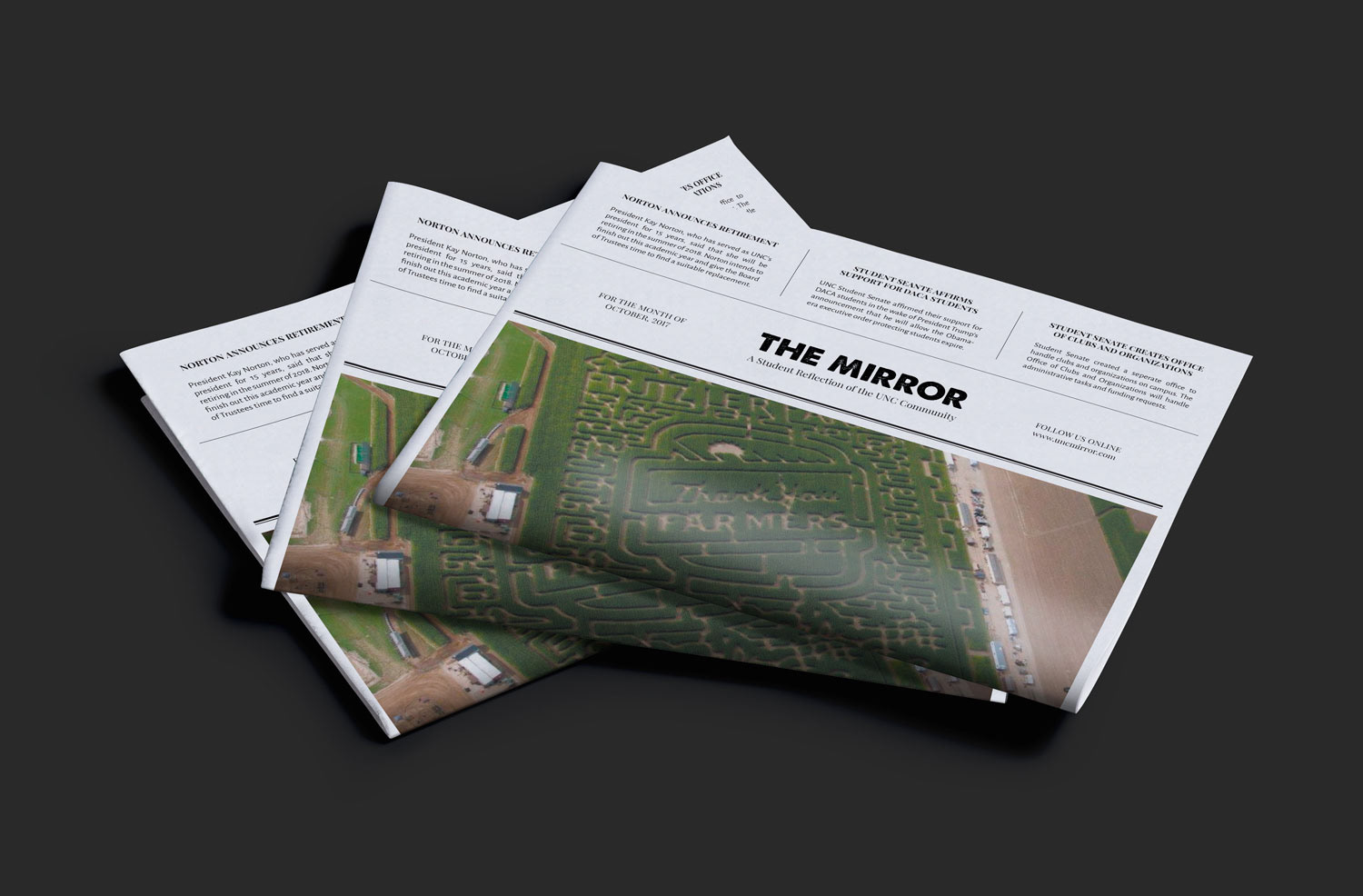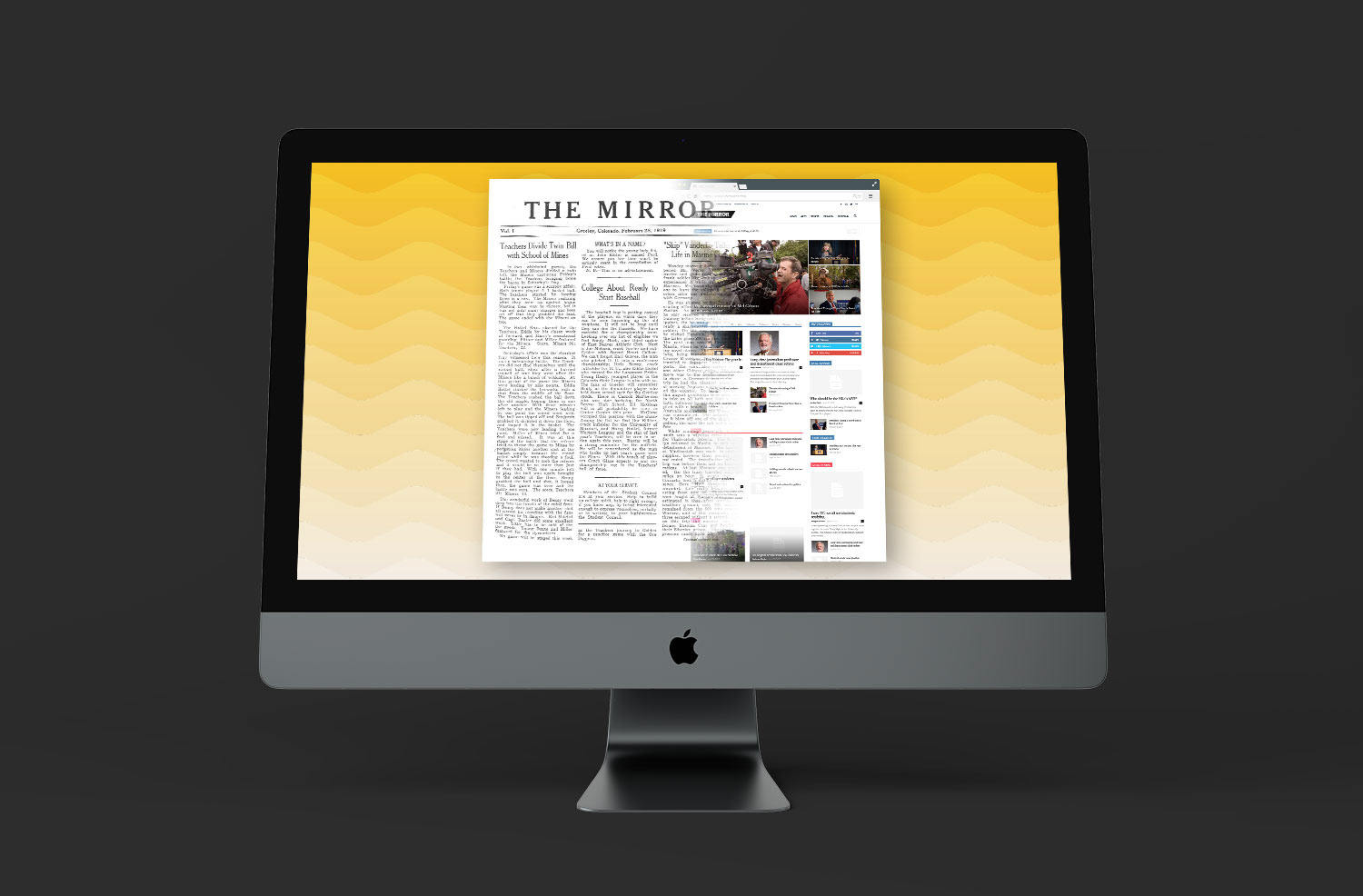 The Mirror is distributed to over 85 locations on campus and other businesses in the surrounding Greeley area. I joined the team in early 2016 as production manager after discovering they were looking for a graphic designer.
The Mirror still remains a rich part of UNC's history (oh, and the stories the staff could tell!), but they have significantly reduced publication.
A (much-needed) refresh.
The site was showing its age and was not responsive to adapting screen sizes. While I can't take credit for the Wordpress template itself, I did modify it's CSS and JS to get it looking and working just as we needed.
As comes with any Wordpress installation, editors were able upload stories themselves and make slight adjustments to photos. To better support them, I also provided documentation within the install outlining how to do many common tasks.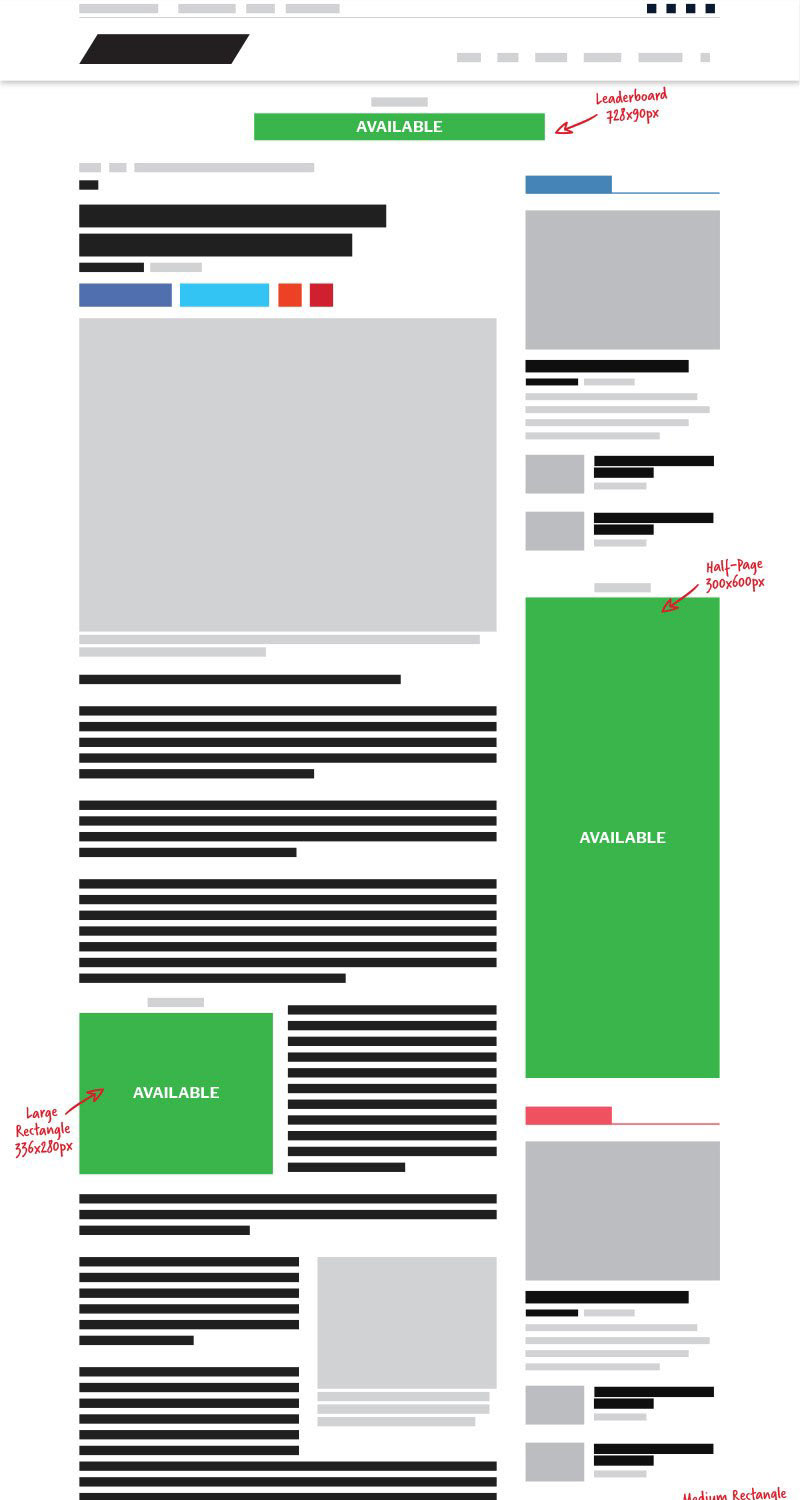 A new way to generate revenue.
The paper was looking to expand their advertising opportunities, but their previous vendor's solution was a closed system and didn't allow any kind of customizations.
Because the team had already been experimenting with Wordpress before my arrival, we moved forward on that platform and integrated DoubleClick for Publishers and AdSense to fill the slots that we weren't able to sell.
Google Ad Manager allowed non-technical staff to work the insertion order and upload creative within a matter of minutes.
A new print design
to back it all up.
These new page templates utilized InDesign's shared library and snippet features making it much easier for editors to assemble their own pages and shortened my review process.